Here at CBSS, we offer a complete line of DOT service from operator qualifications, to DOT PHMSA program start up, to onsite PHMSA consulting.  Over 15 years of working in the DOT industry with owner/operators to pipeline contractors, CBSS can assist your company's need and correct requirements to complete the job.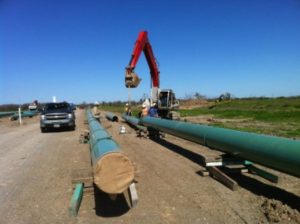 CBSS offers Operator Qualification Solutions Group (OQSG) and Veriforce OQs testing and evaluations to clients for each qualifications that your company is needing.
Here is some information that you might be interested about:
What is An Operator Qualificaiton (OQ)?
Operator Qualification (OQ) Training was developed to comply with the Office of Pipeline Safety of the U. S. Department of Transportation (DOT) Qualification of Pipeline Personnel Regulation (49 CFR Part 192 Subpart N and Part 195 Subpart G). 
The DOT Operator Qualification Rule requires Pipeline Operators to develop and maintain a written qualification program for individuals performing Covered Tasks on pipeline facilities, and to qualify their work force on Covered Tasks.
To assure safety in the transport of hazardous gases and liquids in the nation's pipelines, Pipeline Operators who perform covered tasks must be qualified.
In order to help our customers get DOT PHMSA compliant, CBSS offers online Computer Based Operator Qualification (OQ) Training modules and onsite evaluations, we have the ability to certify your employee for any covered task required by the Pipeline Owner/Operators.  Students will complete their assigned interactive online courses and then perform the evaluations to complete the OQ process.